Wildlife Protection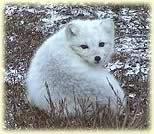 ---
Hero Siew Te Wong: Sun bears are not pets
---
Project Coyote
Project Coyote, a North American coalition of wildlife scientists, educators, predator- friendly ranchers and community leaders, promotes compassionate conservation and coexistence between people and wildlife.
As a national non-profit organization based in Northern California, Project Coyote works to change negative attitudes toward coyotes, wolves and other native carnivores by replacing ignorance and fear with understanding, respect and appreciation.
http://www.projectcoyote.org/index.html
---
1,800 Wild Horses Targeted For California Roundup - Public Comments Needed, Every Comment Helps
Source: In Defense of Animals http://www.idausa.org/
https://secure2.convio.net/ida/site/Advocacy?cmd=display&page=UserAction&id=1387
---
A Heartbeat Away from Disaster for Animals?
But it's not Alaska Gov. Sarah Palin's personal love of hunting or appetite for moose venison that should strike fear in the heart of every animal advocate in the nation...... read more
Source: Humane Society United States
http://hslf.typepad.com/political_animal/2008/09/palin.html
---
Sanctuary for Wolfs
Mission: Wolf is a peaceful wolf sanctuary located in the remote mountains of Colorado. Many people who visit the sanctuary are astounded by how far removed we are from civilization. This comes from the desire to provide our resident wolves with the most peaceful life as possible. We have large fenced-in areas for the wolves to call home. We experience the tragedy that results when wolves are confined to captivity; therefore we discourage the keeping of wolves as pets.
To ensure the wolf's survival in the wild lands of the United States, we accept donations and have an online store. We use the proceeds to educate the public about wolves and the importance of habitat protection.
To this end, anyone is welcome to visit Mission: Wolf for a unique educational experience.
Source: Mission:Wolf
http://www.missionwolf.com/
---
America's wolves need our help!
America's wolves were nearly eradicated in the 20th century. Now, after a remarkable recovery in parts of the country, wolves are once more threatened.
In the Northern Rockies… the federal government has put forth a proposal that could lead to the slaughter of hundreds of wolves in Idaho and Wyoming. Even Yellowstone wolves could be shot on site if they wander outside the park's boundaries!
In Alaska… state officials continue to allow airborne gunners to kill hundreds of wolves. Easy targets against the snow, hundreds of wolves have been shot from above or chased to exhaustion and then killed by aerial gunners who land and execute them at point-blank range.
In the Southwest… misinformation and anti-wolf sentiment runs high, with wolf recovery in Arizona and New Mexico limited to a defined area if the wolves set up territories elsewhere, they are captured and returned.
Defenders of Wildlife continues the fight to promote common sense wolf management, working with federal and state officials and private land-owners to ensure that science, not politics, guides decision-making about the future of these American icons.
Source: Defenders of Wildlife
---
All Acting Animals (Mitchell, Karl)
USDA License #88-C-0076
6941 Oakridge Rd., Pahrump, NV 89048
All Acting Animals has failed to meet minimal federal standards for the care of animals used in exhibition as established in the Animal Welfare Act (AWA). The United States Department of Agriculture (USDA) has filed formal charges against All Acting Animals for chronic, serious violations that include failure to provide animals with drinking water, failure to provide wholesome, uncontaminated food, failure to provide shelter from the elements, failure to provide adequate space, and failure to maintain enclosures and for threatening and harassing USDA officials. The USDA has cited All Acting Animals for failure to provide veterinary care and for filthy and unsanitary conditions. Karl Mitchell has been arrested numerous times and charged with burglary, carrying loaded guns in public, assault, felony stalking, auto theft, and evading arrest. The California Fish and Game Department considers Mitchell a danger to both people and animals. Contact PETA for documentation.
full article
SOURCE: PETA
---
BEARS CRY OUT FOR HUMANITY IN CHINA

It's amazing that in the 20th century, when man has already gone to the Moon and computers are globalizing knowledge, still there are in China thousands of bears emprisoned in order to have their bile extracted that, according to a long tradition of the chinese medicine, claiming to cure many illnesses such as headache, kidney stones, cirrhosis, hangover and lately used to make shampoo and aphrodisiacs. There is very limited proof scientifically that any of this really works.
To sign petition: http://www.gopetition.com/info.php?petid=50
Animals Asia Foundation

It was Jill who originally uncovered and exposed Bear Farming in China in the early 90's, and has worked tirelessly ever since, on the ground in China, to stop this terribly cruel practice. At a Press Conference in Hong Kong on Monday 24th July, Animals Asia announced that it has secured the release of 500 Moon Bears who are suffering on the worst farms in Sichuan Province in China. Most importantly, Jill has signed an agreement with the Chinese authorities that pledges to work towards bringing bear farming to an end!!!
We have just launched our new web site which has been specially designed to help the bears - it's at: http://www.animalsasia.org There, you can find out all about the work that we do on the ground to help bears and other animals in China and other Asian countries and what you can do to help. You can also follow this historic China Bear Rescue by signing up for email updates on the site. Please visit, and tell your friends about it!
I am also very happy to tell you that the China Bear Rescue has begun with the release of a significant number of bears in October! They have had surgery to remove their implants and are on the road to recovery.
Thank you for caring about the bears - with the support of caring people like you, we can set the bears free and progress our goal of ending bear farming forever!
With grateful thanks,
Annie, Animals Asia Foundation